Pagel Glamping
Catus, Cahor, Lot, Midi-Pyrénées, France








This information was supplied by Pagel Glamping
The Owner Says
Like many of us Mark and his wife Lara felt that holidays would never be the same with a toddler and a baby in tow... With that in mind, they went ahead and formed their own holiday destination to provide an alternative to the traditional package holiday. Be assured that all you might need for your little ones is thought of - that motto you might be familiar with "When the children are happy we all have fun" rings true, but also there are special experiences for the grownups too. So if you're looking for somewhere that combines taste with toddlers and children and most importantly is run by the kind of people who know what it takes to help you have a fun filled, hassle free holiday then take a look – it's dreamy...
Pagel is special place in South West France – "Self Catering with a difference, centred on families with children".
For toddlers and older siblings 'Pagel' has a magical quality, like an enchanted forest, the five acres of beautiful grounds hide a new adventure around every corner from a huge wooden replica pirate ship and fort, to trains and tractors. For parents this means entertaining the brood is a breeze and, as a result, relaxation comes easily, the private terraces or pool-side area are perfect places to happily watch your children expore and make new friends.
Those with babies tend to gravitate to the specially created shaded play area and kiddie pool. In fact, the huge range of toys and equipment provided is so comprehensive it would be a challenge to find anything missing. Clearly, having three youngsters himself means Pagel's founder Mark, has a keen eye for what makes kids tick.
There are also 2 superb Glamping lodges. The high-end luxury camping facilities include everything from a complete furnished kitchen to delicious comfortable beds, and from high chairs to your own bathroom just outside the lodge (under cover and in a beach hut wooden structure). The Moomba Lodge is themed for the children – Name Moomba is Sanskrit for for young lioness. The "Moomba Lodge" is constructed on a wooden platform of 72 m2 and a living area from 40 m2. No need to bring your own things because everything you need is already there – glasses, cups, cutlery, pans, water, cooker etc! The new Indoor play barn provides a break from the sun, the tons of outdoor toys keep the kids busy and the heated saltwater pool means hours of fun when it's time to cool down or simply get wet.
Gallery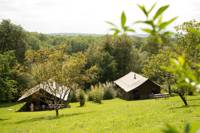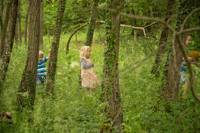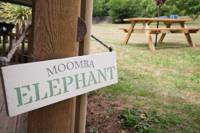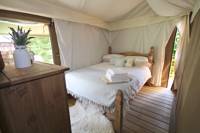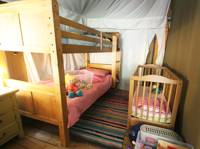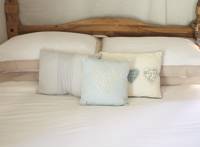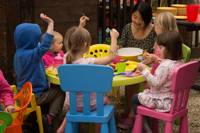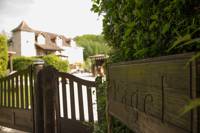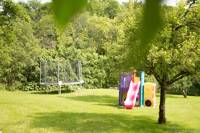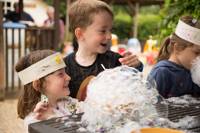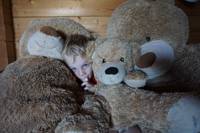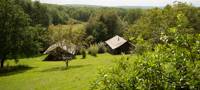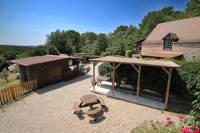 Video Tour