Le Grand Bois
Col de Boutière, D233, 26460 Le Poët-Célard, Drôme, France

















This information was supplied by Le Grand Bois
The Owner Says
Le Grand Bois is a spacious, quiet campsite in the forest. It is located at 650 metres above sea level, a perfect altitude to enjoy hot summer days in this part of Southern France. In combination with the pure woodland air and tranquil environment, this is the ideal place for a relaxing holiday, where you can soak up the sun, swim in the pool, enjoy a good cup of coffee, refreshing on-tap beer and other beverages at the bar, and dine on tempting snacks and freshly prepared meals from our restaurant kitchen.
We offer a variety of accommodation styles, ranging from rooms and apartments in the guesthouse, to luxurious safari-lodge tents, to tunnel tents and pitches on the camping site for your own tent or caravan. Our six-acre (2.4 hectare) campsite offers 28 pitches for tents, caravans and camper vans, mostly located in the shady forest. There are also a few sunny pitches, ideal for camping during spring or autumn. The pitches are located in a natural, protected setting and offer plenty of privacy. You can access the pitches by car to load and unload, other than that, the campsite remains car-free, to allow everyone to play safe and carefree.
With its pleasant atmosphere, peace and quiet, varied nature, sun, a large swimming pool, and the pretty villages of Dieulefit, Bordeaux and Saoû in close vicinity, offering a multitude of sights and activities, Le Grand Bois is the ideal place for an unforgettable holiday.
Gallery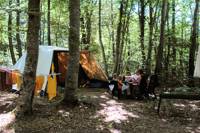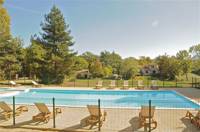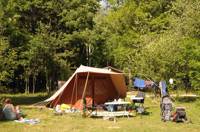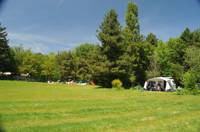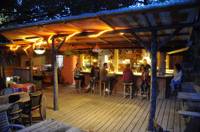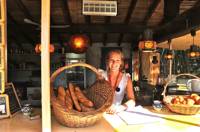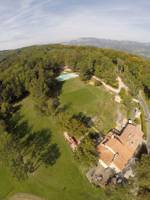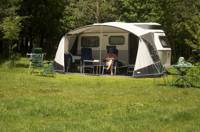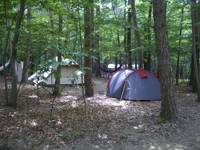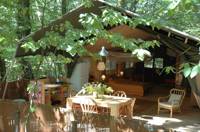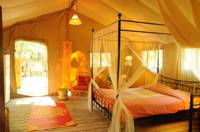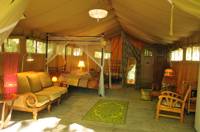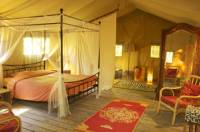 Book glamping near Le Grand Bois
i
Campsites in Drôme
Campsites in Rhône-Alpes
Campsites in France
Available:
2 Cabins
3 Safari tents