Whitelee Farm Shepherd Huts
Nr Danebridge, Macclesfield, Cheshire SK11 0QE
This information was supplied by Whitelee Farm Shepherd Huts
The Owner Says
Situated one mile off the beaten track and nestled in a lush green valley, Whitelee Farm offers a wonderful opportunity for those seeking to get away from it all. Continuous investment in traditional features such as dry stone walling, hedge laying and protection of ancient woodland ensures that the farm and its habitats are nurtured for future generations to enjoy.
Set inside the UK'S first National Park, Whitelee Farm is a working farm set over 340 acres of prime Peak District National Park farmland. A rich and diverse landscape ranging from pastureland to ancient forest (around 40 acres of the farm) we also border the River Dane along the Southern edge of the farm; giving private access to one of the reputedly fastest rising and falling rivers in the UK. We are extremely proud to be one of the original farms supporting the Dane Valley Woodland project designed to actively manage woodland and specifically Oak. The Dane Valley has one of the highest concentrations of semi natural and ancient woodland in the Peak District for example we have one of the oldest Oak trees within a 40 mile radius on the farm drive. In 2016 we planted 3,500 saplings as part of this project and our own woodland management plan.
Across the farm mixed livestock (sheep, dairy and beef herds) graze on the pastureland for much of the year; enabling us to produce meat products of such note that we supply a well known premium retailer with our products.
Working in such spectacular scenery is a real privilege for our family and we are delighted that we are now able to share this unique environment with others with the installation of two traditional Shepherd Huts: Dane Valley and Hen Cloud. Each sleeping 2 adults, the bespoke Shepherd huts have been individually designed to maximise their location following approval from the Peak District Planning authority. Sensitively built in order to be as much in keeping with their surroundings as possible, each hut is oak framed, clad in wriggly tin and lined with sheeps wool. Featuring many luxuries of a domestic environment; guests always comment on how much has been fitted into a small space. We wanted to create a luxurious environment that put access to the wild on the doorstep for all and we look forward to welcoming you to see how this has been achieved.
Gallery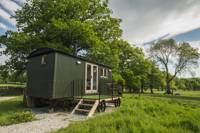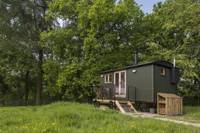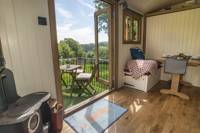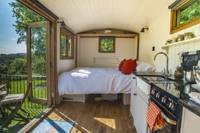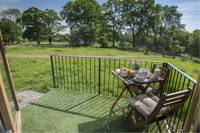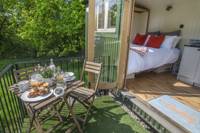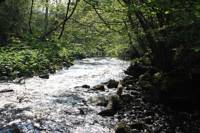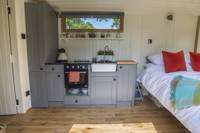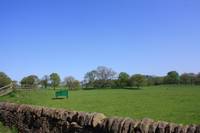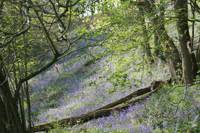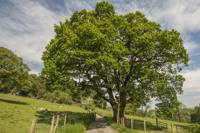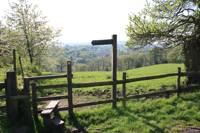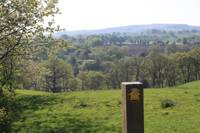 Book glamping near Whitelee Farm Shepherd Huts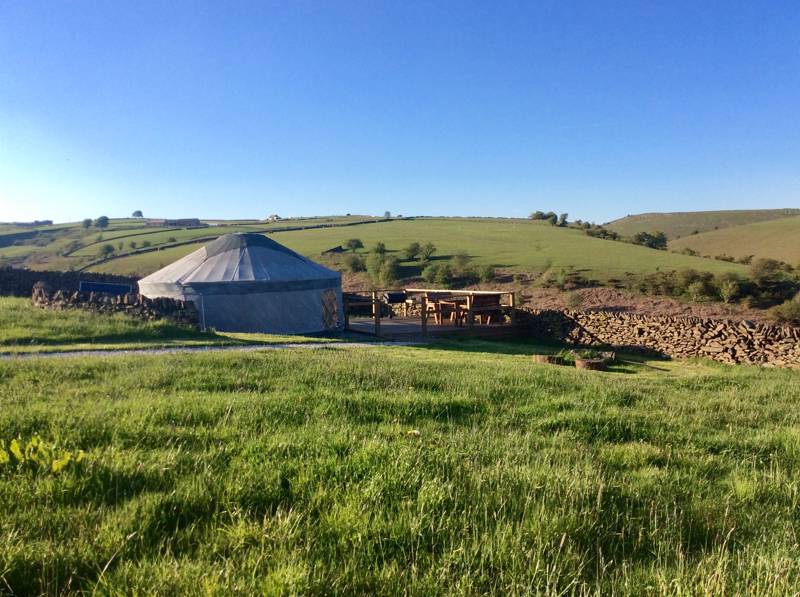 i
Glamping in Buxton
Glamping in Derbyshire
Glamping in East Midlands
Glamping in England
Available:
2 Yurt or Gers
1 Shepherd's hut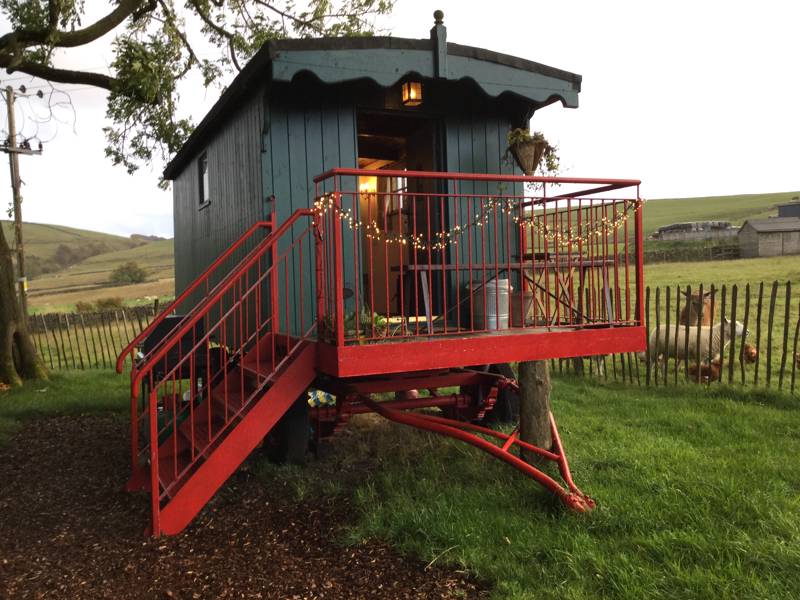 i
Glamping in Buxton
Glamping in Derbyshire
Glamping in East Midlands
Glamping in England
Available:
1 Shepherd's hut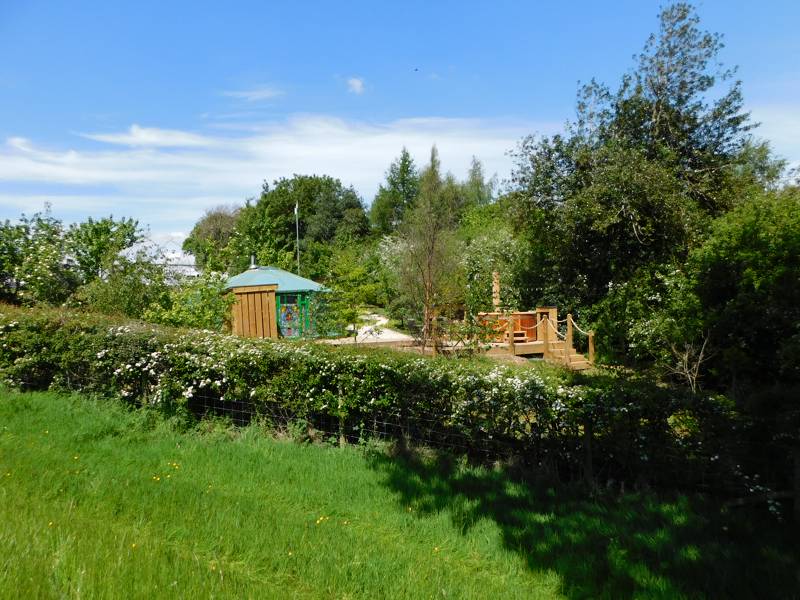 i
Campsites in Hartington
Campsites in Derbyshire
Campsites in East Midlands
Campsites in England