Cosy Bell tent in a friendly Lancashire site where you can relax and watch the world go by.
Comfortable double bed for a good nights sleep
Use of the sites communal powerful showers with instantaneous hot water
 Outside small shelter to keep a coolbox and wellies
The Owner Says
The Paddock is the perfect place to pitch your tent for a camping or glamping holiday. Besides the fact that it is one of the only flat fields within walking distance to Ramsbottom, we boast ourselves on being a small, friendly site that you can sit and watch the world go by, or, you can go on an adventure, either way you will have a wonderful time.
​The yurts really take camping to another level, they are fully furnished with everything you could need, from all kitchen equipment to a cozy double bed and log burner, BBQ and fire pit for the evenings and a selection of games for inside and outside.
The yurts have a double bed and also a double fold out bed for extra guests. They also have a cooking area that provides all cooking facilities, storage space and cool box. This area is covered by a large canvas awning giving you a dry outside dining/lounging area.
*** (DUE TO COVID BEDDING WILL NOT BE PROVIDED FOR THE 2021 SEASON)**
You get a bucket of  wood for the indoor log burner, for the first night, firelighters and marshmallows for toasting. You can purchase more wood and charcoal for the rest of your holiday from the honesty shed when needed.
Yurt guests use the communal showers and toilet near the pot washing area that have instantaneous hot water and powerful showers!
Don't forget we have an honesty shed with Wood, Charcoal and camping essentials so you don't even have to bring any of that with you!​
For an easy local wander, try the Irwell Sculpture trail, which you can join at the bottom of the lane – a nice walk with huge sculptures along the way. Ramsbottom is the main attraction, though, just a 15-minute walk by footpath and home to glut of excellent pubs, cafés and independent shops
Features & Facilities
A shower block with 2 showers and 2 toilets, plus 2 portaloo-style toilets for busy times. Simple pot washing area with solar hot water. Campfires permitted in firepits and most glamping pitches have a firepit and BBQ included in the booking (others are available to hire; logs, charcoal, kindling, fire lighters and marshmallows for sale). Communal firepit also for use. Books, board games and outdoor games sets to borrow. Plenty of animals on the farm: cats, dogs, hens, sheep, cows and lots of varieties of birds – a list of times for bottle feeing lambs is pinned up in spring. There is also a stable and grazing should you wish to bring your own horse.
Virtual Tour
Activities
For an easy local wander, try the Irwell Sculpture trail, which you can join at the bottom of the lane – a nice walk with huge sculptures along the way. Ramsbottom is the main attraction, though, just a 15-minute walk by footpath and home to glut of excellent pubs, cafés and independent shops. Leaflets and maps are provided in the glamping accommodation. Ramsbottom is also home to the famous East Lancashire Railway (0161 764 7790), where train driving experiences are available as well as simply hopping in a carriage. The town hosts many festivals each year; there's the Chocolate Festival in April, a 1940's war weekend in May, a mountain biking festival in July, the Head for The Hills music festival and the town Rum Festival in September and, of course, the renowned World Black Pudding Throwing championships also in September. There is also a farmers market once a month and a small town market every Saturday. If you do take the East Lancs Railway, hop off at Rossendale (3 miles) for shops, microbreweries, a museum and also the Rossendale Ski Slope (01706 226457) – children can enjoy an hours tubing there for £7, so really worth a visit. Elsewhere, it's 3½ miles to the town of Bury (and the renowned Bury Market), while Manchester is also within easy day-tripping reach.
Food & Drink
The Paddock offers "breakfast and BBQ" packs that will be ready in your cool box on arrival – sourced locally from Walmsleys Butchers (01706 822269) or Holmes Mill Butchers (01200 401035). nearby. If you're heading elsewhere, the Duckworth Arms (01706 823336) is located at the top of the lane and within easy strolling distance. It's dog friendly, has phone charging available and serves general pub food with a beer garden (great Sunday roast too). For something finer head into Ramsbottom (15 minute walk via the footpaths) where Levanter Tapas (01706 551530) should be high on your list, go healthy at Lolo's Vegan (01706 821150) or sit round the log fire in Hearth of the Ram (01706 828681).
Extras
Food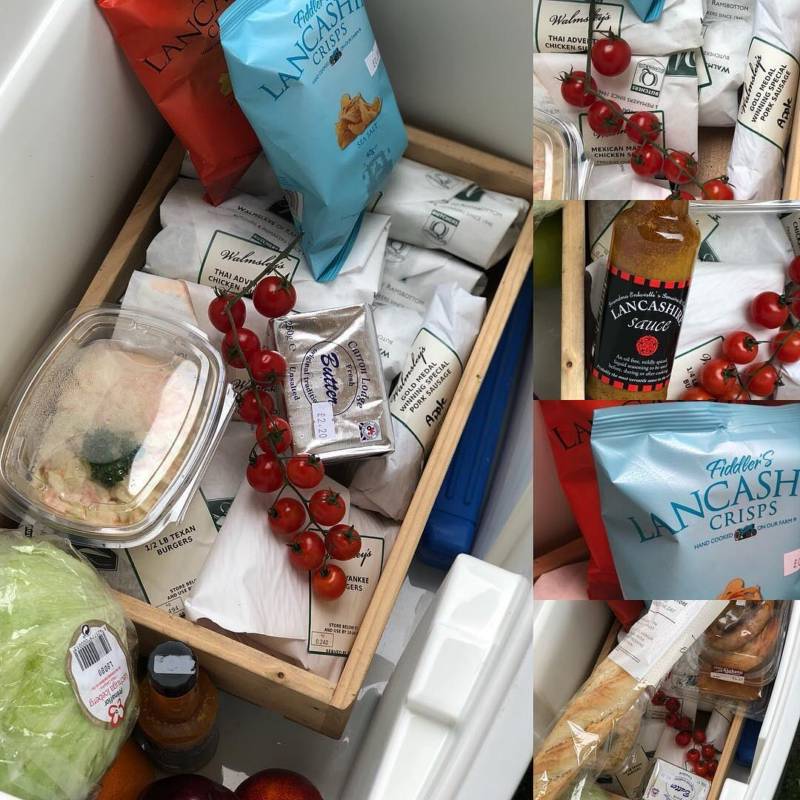 Family BBQ Pack 2 Adults & 2 Children
What could be better than having a selection of beautiful BBQ food waiting for you on arrival. All locally sourced, meats, crusty bread, salad and anything yummy we can find for you. We will also add some pasta & sauce for the little ones, although there will be enough meats etc for them. You will be sure to have enough for 1 night but I do expect 2, depends how hungry you are.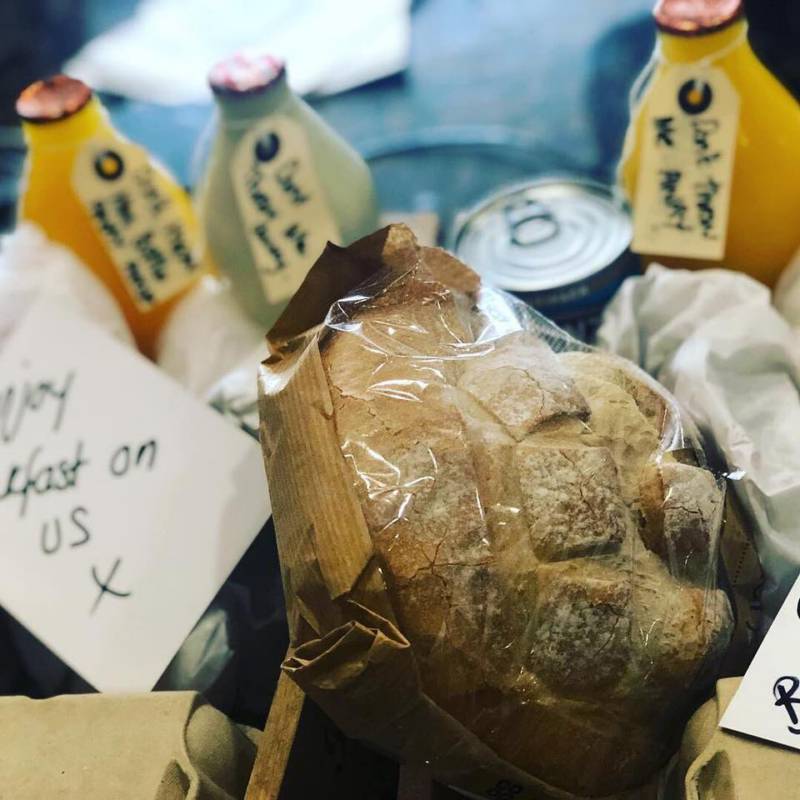 Breakfast Pack
Breakfast is sorted.
Bacon, 6 x sausages, black pudding, bread, butter, beans, 6 x free range eggs, tomatoes, mushrooms, orange juice & milk. All ready for you on arrival.  This is all sourced locally and the meat is from the butchers.
If you are staying in the YURTS then this will be waiting for you in the cool box provided, any other glamping or camping Pitch will need to transfer items to your own cool box on arrival.
Location
Getting There
Exit the M66 at Junction 1 and turn right at the traffic lights. Follow the road passing Park Farm tea rooms on the right and also the Eagle and Child pub on the left (do not turn off this road). You will enter a 40mph zone and you will shortly see the Duckworth Arms (on the right). Just before the Duckworth Arms you will take a left turning opposite the bus stop. This is the Lane down to The Paddock (5mph please) take the next right turning over the motorway bridge and the entrance to The Paddock is at the bottom of the hill on the right.