Cotswolds Camping at Holycombe
Whichford, Shipston-on-Stour, Warwickshire CV36 5PH











This information was supplied by Cotswolds Camping at Holycombe
The Owner Says
Cotswolds Camping at Holycombe, Whichford Castle Moat, is situated in the beautiful North Cotswold village of Whichford, near the Warwickshire, Oxfordshire, Gloucestershire and Worcestershire borders. We are in the Heart of England, in the middle of everywhere.
We would love to welcome you to our campsite, which is situated in close proximity to many beautiful Cotswold towns and villages.. 1.25 hours from the M25. With plenty to explore in the vicinity, this is an excellent place to base yourselves on your camping adventure.Our beautiful five-acre camp site is situated where a Norman castle once stood, the legacy of which is the splendid water-filled moat, ducks, moor hens, and Canada geese. Before the Normans, we know there was a Roman settlement as  a Roman conduit leads from the wood to the moat. There was an excavation of the site in 1954 and a plan is in the camp kitchen.
Holycombe Holistic Retreat Centre and campsite  is situated adjacent to Whichford Wood, which boasts a wealth of flora and fauna. There is access through the lane that runs parallel to our moat which ends up in the field where you can see a track that leads to the wood – there you will find many paths. You will definitely need your wellies for this. In early May there is a sea of bluebells, in autumn there are chestnuts and hazelnuts and quite often, if you are quiet, you will see muntjak and deer. It's also located a short walk from the Norman Knight a classic, award winning Cotswold pub, which serves excellent grub and has great live music nights. Last orders for food 9pm but they like to know in advance if you are thinking of eating with them that late (01608 684621). It is open every day except Monday lunchtime. Also the famous Whichford Pottery and Straw Kitchen Cafe selling delicious food. So after a walk in the woods, or a pint up the road, you can roll back here, light a campfire, and enjoy this peaceful and charming place. Enjoy stargazing the dark night sky, watching the meteor showers without light pollution form our ancient stone circle.
Other Local attractions include Hook Norton Brewery and The Cotswolds Distillery in Stourton
Bring your own tent (no minimum stay) or hire one of our structures: Yurt Yami, Gypsy Caravan Carmen, Airstream Ana or Bell Tents (minimum of 2 nights at at weekend and bank holidays)
Our campsite is designed for those looking for a peaceful, rustic, outdoor experience, surrounded by nature and history. In order to ensure that all our guests have the quiet, peaceful experience they expect from Holycombe, we have designated our site a "Quiet Campsite". We limit our campsite to adults and children of 12 and over only.  No groups, so a maximum of 5 people per booking, and you are only able to make one booking per party. We do not allow people to play music, so, no radios, CDs or ipod docs, drums or other instruments. Limited use of acoustic guitars is permitted, preferably well clear of the sites periphery. Bring your earplugs if you are sensitive to the sounds of church bells. Anyone disturbing the tranquillity will politely be asked to leave
At Holycombe, all our facilities are centrally heated.(except the compost loos.) We have 2 hot showers, 1 flush and 2 compost loos, as well as a log cabin  kitchen. For people glamping in one of our structures there is an exclusive shower and loo.The kitchen is equipped with an electric cooker, sink and a fridge, table, 3 chairs, a wicker sofa and enough cutlery and plates for 12 people, and basic pots and pans. Outside is a picnic table. We supply firepits for you to have fires and you can purchase wood from us at £4 a bag and put the payment into the honesty box. No camping on the right side of the moat (as you come in) where there are clear signs saying "no camping on this side of the moat"
Camping Fees are £10.00 per adult per night, £5 per child (age 12-18 years only) per night. The camping fees include the space for your tent or van, and use of the camping kitchen, the hot showers and the compost/flush loos. There is no minimum number of nights stay for camping.
Glamping fees vary according to the structure you would like to hire. There is a minimum booking of 2 nights at weekends and bank holidays for all our glamping. Airstream Ana is our latest addition. It has been completely rebuilt and renovated for your comfort. It has a kitchen equipped with cooker, fridge, sink, kettle and many kitchen utensils/crockery. It has a double bed and a separate flush loo/basin. The dining and seating area can be made into another double bed. It has a wood burner too and a table, benches and firepit outside. Yurt Yami can sleep 4, and the possibility of  2 more in the bed shed boudoir for an extra £25 per night. It is centrally heated and comes with a log burner, futons, a rug and soft furnishings, as well as a sink with hot and cold running water, kettle and small hob.  Our new Gypsy Caravan Carmen (£60 weekday and £65 weekend) is proving very popular, with a cosy set up, it has a wood burner and seats and it's own fire pit. Our 2 Bell Tents are up and running for the summer with woodburner, double bed, and attractively furnished with rugs and bed side tables.You will have  your own fire pit and table and chairs outside.  We supply bedding for our glampers.
You see photos and more info on our website www.cotswoldscamping.com where we also have a booking page where you can check availability and prices.
There is no shop in the village, but there are some very good shops nearby. The village shop in Long Compton has basic foodstuffs and sells papers. Wyatts Farm Shop near Great Rollright has a good selection of meat, vegetables, gifts and plants, wine and a cafe. The Village Shop Hook Norton (3 miles) is excellent and open from 8am-8pm
Coming soon....Please check our website for updates on our glamping structures, which are currently being built, including The Boathouse and The Showman's Wagon.
Gallery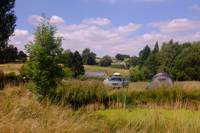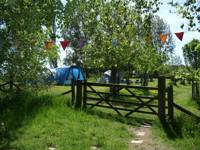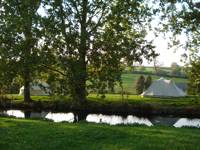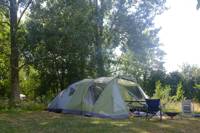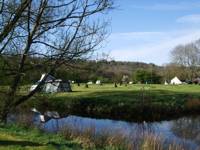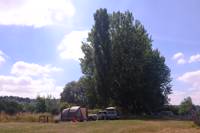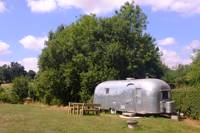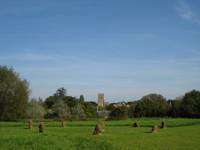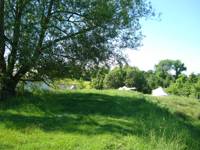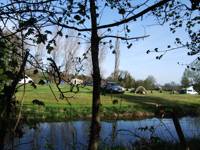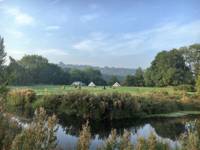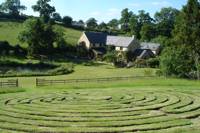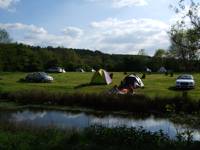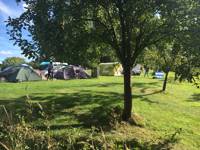 Book glamping near Cotswolds Camping at Holycombe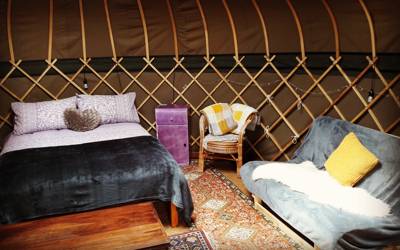 i
Glamping in Gloucestershire
Glamping in South West England
Glamping in England
Available:
2 Yurt or Gers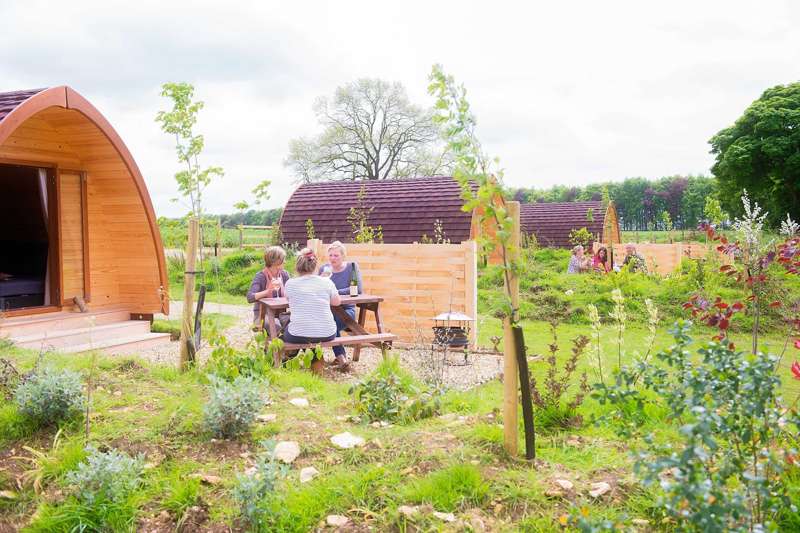 i
Glamping in Gloucestershire
Glamping in South West England
Glamping in England