Loch Katrine Eco Camping
Loch Katrine, By Callander, Stirling FK17 8HZ















This information was supplied by Loch Katrine Eco Camping
The Owner Says
It's not always clear which is the biggest attraction at Loch Katrine, the water itself – a nine-mile-long S shape in the heart of The Loch Lomond & The Trossachs National Park – or the 119-year-old single screw passenger steamship, (the last of her kind), that sails along it. The world-famous steamer, Sir Walter Scott, came here in sections in 1899 by barge and horse-drawn bogies before being painstakingly re-assembled for her maiden voyage at the end of March 1900. For today's visitors it's a far easier journey! We are a one-hour drive from Glasgow and just a little more from Edinburgh. The sleeper train from London to Stirling affords you even less stress on your journey north. From Stirling, it's just a short drive into the spellbinding heart of the Trossachs and the Great Trossachs Forest National Nature Reserve.
It is a truly magical setting!
Along with running the Steamship Sir Walter Scott, the Lady of the Lake, the Trossachs Pier, the steamship cafe, the gift shop, and visitor centre, the team here at Loch Katrine have just opened our new and exciting eco campsite. The brand new facilities are suitably modern. Our new secluded eco lodges allow those traveling light to live in luxury but still enjoy the great outdoors.  Located 7 miles from Callander and 5 miles from Aberfoyle; our Eco Camp is the perfect base to get away from it all but still be within a short drive to bustling tourist hubs.  Inside each eco lodge, a compact kitchen, heating, proper beds, TV and free Wi-Fi come as standard. The largest lodges also offer en suite shower rooms and under-floor heating.
The lodges' prime position means "glampers" wake up to the view of Ben Venue, lulled by the rippling waters of Loch Katrine. As evening descends, the dramatic sunsets enjoyed from the lodges are very special indeed. As exciting as an eco lodge stay might sound, it's still a far cry from Queen Victoria's experience when she came to visit the loch in 1859, famously demanding an entire house and jetty to be built for her exclusive personal use. Alas, despite the production of the gothic royal cottage and jetty, which can still be visited to this day, Queen Victoria never stayed there overnight. The twenty-one-gun salute that greeted her arrival shattered almost every window in the house making it impossible for her to stay overnight.
Gallery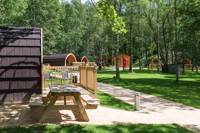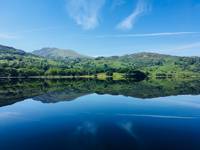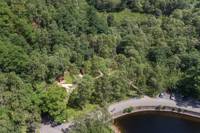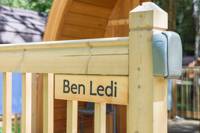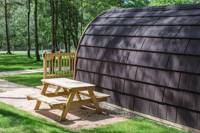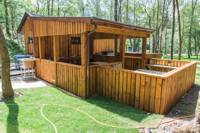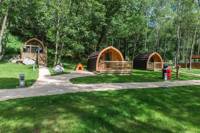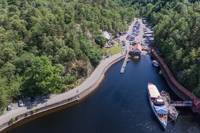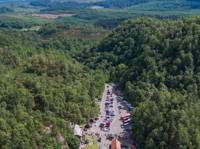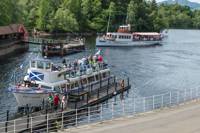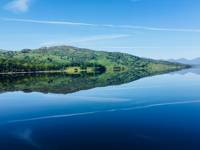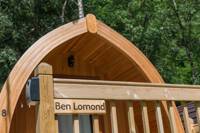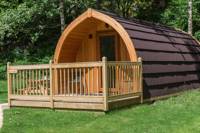 Video Tour