Small-scale, eco-conscious glamping with plenty of luxuries, set in the Trent Valley
Some glamping sites talk about sustainability. Others let actions do the work. With a zero-waste shop, a tree planted for every booking and a strict quota on numbers, Sunrise Eco Glamping do the latter. And the comforts you desire? They're still not compromised.
Set in a small meadow, surrounded by farmland and behind a thriving plant centre in an old agricultural barn, Sunrise Eco Glamping channels the owners' passions for peace, nature and comfort into eco-friendly, off grid camping. Sitting on roughly four-and-a-half acres of quiet Nottinghamshire countryside, the site has only a small handful of pitches, ensuring a real escape from the crowds… Crowds of people at least. A quarter of the campsite is occupied by a small herd of inquisitive alpacas, who boast the official title of 'glamping neighbours and guardians'. You'll soon be on first name basis with Leo, Gerry, Freddie and Billy after the second or third time they pop their noses over the fence to check you're okay.
Most visitors don't arrive with their own tents but pluck for the pre-pitched 'Stargazers' instead. Each is furnished with comfy beds, a wood burning stove and has clear ceiling panels for admiring the night sky. Nestled next to the stream, they have a prized position and easy access to piping hot showers and a 'grill and chill' shack, decked out with fairy lights and keeping you covered from the rain. Inside you'll find kitchen facilities and a stash of complimentary groceries, delivered each day from a local artisan baker. There's a small coffee shop and a communal indoor wood shack too, the latter with a giant television screening films, programmes and old footage of Glastonbury Festival.
In the tiny hamlet of Saundby near to Beckingham, it's a wonderfully quiet and rural spot to stay and is easily reached from major cities like Leeds, Nottingham and Sheffield. If you're looking to make the most of your peaceful retreat you don't need to travel far from the site. There are some great local walks right from the farm, including a scenic route from Sunrise Eco's doorstep along the beautiful River Trent. And the historic city of Lincoln, complete with castle and cathedral, is a half-hour drive in the car.
Details
Facilities
Sunrise Eco Glamping is unique in that it is situated behind our thriving plant centre, Sunrise Plants. Complete with a quirky plant based coffee shop, zero waste store, and The WoodShack, we offer a little bit of everything, but mostly quality quiet accommodation with casual luxury at the heart of what we do.  We have a small herd of alpacas who graze in the paddock next to our glamping area.  Alpacas are truly the most amazing of animals, quiet, cute, inquisitive but mostly calming and peace givers - they will no doubt pop their noses over the fence to check you're ok!  We are proud members of The Greener Camping Club, an organisation dedicated to promoting and supporting high quality, low environmental cost glamping and camping and are one of only a few sites in England. Greener Camping operates a 'Trees for Life' scheme, whereby a tree is planted for every member enrolment. To date, over 20, 000 trees have been planted, with almost 6,000 being planted in 2020. The trees are funded from membership fees so in some small, but mighty way, you are contributing to the offset of any environmental impact even the greenest of holidays create. Greener Camping insist on a strict quota of loos / showers to pitches for all their campsites - another reason we wanted to work with them as their ethics match our own.  We join you up at the point of booking (if you're already a member let us know as the enrolment fee is automatically added to your booking, or as some existing members prefer, they ask us to pass the additional £12 onto Greener Camping to plant a tree).
We actively support living plant based and are patrons of The Vegan Society and The World Wildlife Fund. Living plant based is the best way to reverse climate change and if swaps are made once, for one drink, for one meal, or for a lifetime, the net effect and benefit to our planet is seismic. In our small way, we want to be a part of that change, to be that change and hope you enjoy being with us on that journey.  You can pre-book fresh baked pastries, breakfast pots plus tea and coffee on our booking section.
Suitable For
SUNRISE ECO GLAMPING is ideal for families, couples and groups of friends.   It's a small and friendly place, laid back, and designed with you, our guests in mind. We are blessed to have very little light pollution here, being far enough away from built up areas, yet at the same time, being within easy reach of the local towns.  If wild parties, loud music and drinking till the wee small hours is your thing, this won't be the place for you! We respect our neighbours and community, our environment and nature too much to pollute the area with noise and disturbance. If you want a unique chilled break, in a super cool tent, back to basics living (but with that nod to casual luxury) then this is the place for you. With the emphasis on providing great value for money and comfort, it's the kind of place, we like to stay in! If you love animals, love nature and being outdoors, you'll like it here.
Please note all images used for the site and accommodation may vary slightly to those shown here depending on the season, weather, bedding change overs and other matters beyond our control.  The images are representative in quality of furnishings though layout and design / colours may vary.
Nearby
Saundby is a small hamlet near to Beckingham and is within easy reach of some major central England cities. We are approximately an hours drive from Leeds, Sheffield, Nottingham, Hull, Lincoln, Derby and once here you have access to some great local attractions including Sherwood Forest, The Yorkshire Wildlife Park, Sherwood Pines, the great cities of Lincoln, Sheffield or Doncaster as well as some great walks along the River Trent or Chesterfield Canal.  We are blessed to have numerous local smaller attractions in the area, details of which are included in our digital guest book. The centrality of Saundby, the great road networks, the amazing local towns of Gainsborough and Retford, the numerous attractions within a short drive, all go to make Sunrise Eco Glamping a must stay place.
Food & Drink
We have an on-site coffee shop, The Jackfruit, serving a great range of plant based homemade cakes, croissants, teas and coffee.  We have a 'proper' coffee machine and only use the finest coffee beans that are ground fresh every day. Approximately 1 mile away is a large independent garden centre with a restaurant serving a range of hot and cold foods. The Blue Bell at Gringley-on-the Hill (5 min drive) serves great pub fayre and a good selection of ales and ciders and there is also The Duck at Drakeholes, a swanky eatery with an idyllic setting next to the Chesterfield canal.  The Blue Bell hosts regular music and quiz nights too so we'd definitely suggest you pay them a visit during your stay. Slightly further afield, but still only a 10 min drive, is The Hop Pole, set along the Chesterfield canal and in Retford town there are a whole host of restaurants including No.5, The Herbalist, Spencers on the Square and The Brew Shed. Gainsborough, being the smaller of the two towns, has The Forge, an amazing retro style restaurant and bar, Prezzo as well as a whole host of smaller pubs and takeaways. Bawtry is around 20 mins drive away and has a great selection of eateries including The China Rose, The Dower House, Zinis to name a few.
Open
May–November.
Why book with Glampingly?
Best Price Guarantee, with no fees
Instant booking confirmation
Trusted for over 10 years
A chance to win prizes in our regular competitions
The Owner Says
Set in a small natural meadow, alongside farmland and behind our plant centre, Sunrise Eco Glamping encompasses all the things we love - nature, the environment, peace, quiet, kindness and comfort.  With just a handful of pitches, you can be sure of a relaxing stay, away from the crowds, and alongside our small herd of alpacas who will keep a watchful eye! Our nearest town, Gainsborough, is 3 miles away, Retford, 7 miles away, and Lincoln or Doncaster 16 miles away.  We are proud members of The Greener Camping Club.
We have 4 beautiful STARGAZER LOTUS BELLE TENTS to choose from (or bring your own for some good old fashioned camping), each furnished with proper beds (a mixture of doubles and singles) with bed linen included (towels and robes can be requested too).  You have your own private toilet and our hot showers are designed with style and economy in mind.  Each of our tents is cocoon lined for extra comfort, with a wood burning stove inside and your own fire pit outside. The Grill & Chill Shack is where you'll find our additional kitchen area for hot water washing up, a fridge and freezer, plus an induction hob, as well as complimentary groceries including cereals, lentils, beans, legumes, teas, coffees etc. Decked out with fairy lights and built in an industrial style, with lots of worktops, the Grill & Chill shack is a great space to use and meet other guests.
We have a small herd of 4 pet alpacas that neighbour our glamping area and are truly amazing animals.   Time permitting, we will happily let you come and feed them with us or take them for a gentle stroll around their paddock.
At the heart of our PLANT BARN, you'll also find our COFFEE SHOP, plants of course, and our REFILL ZERO WASTE STORE as well as The WOODSHACK where we have houseplants, gift lines plus extra coffee shop seating and a giant screen showing an array of films and programmes. Mental health well being is at the heart of all we do, and the chance to sit and relax among friends enjoying some relaxing music, a documentary or old footage of Glastonbury, can work wonders, just living in the moment. We actively support living a plant based lifestyle and are patrons of The Vegan Society and The World Wildlife Fund.   Eliminating negative energy and stress for all is our goal.
Check-in is available 7 days a week.
Accommodation
Four camping pitches, plus three Stargazer Lotus Belle Tents (each sleeping up to four people).
Check Availability
Extras
Food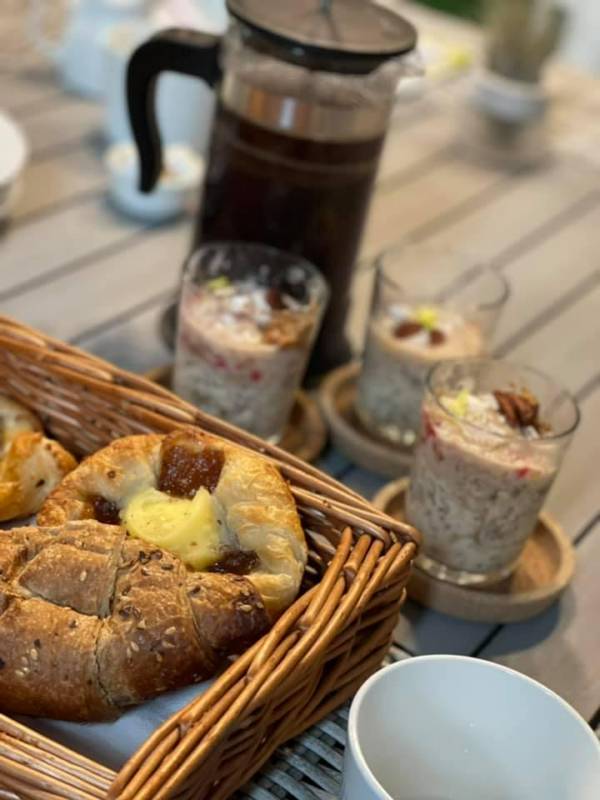 Continental breakfast
We can provide from our coffee shop,  a fresh baked Danish pastry, plain or blueberry croissant plus a breakfast pot packed full of healthy oats, chia seeds and fresh fruit as well as fresh loose leaf tea pot or a cafetière of fresh ground coffee.  The price is for one person for one night.
Miscellaneous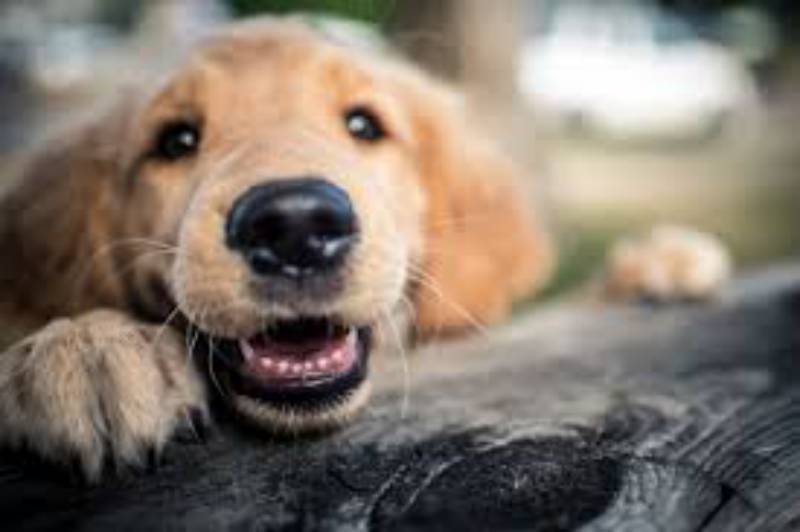 Canine companions
We happily accept well behaved small dogs (maximum 1 per tent).  Your dog/s is very welcome here at Sunrise Eco Glamping and we welcome dogs into our garden centre and coffee shop too!   To help make holidays enjoyable for everyone, there are a few things we ask:  Please:  clean up after your dog; keep your dogs under control and on a lead at all times around the grounds; don't leave your dog unattended inside at any time and please keep your dog off of all furniture -  you'll need to bring dog beds and towels (we respectfully ask you don't use our towels to dry your dogs).  If you think your dog/s will climb on the furniture (that may be their norm), rather than stress your dog, we suggest this might not be the place for them   You are welcome to walk your dog around the perimeter of the main paddock (not the one with alpaca or tents in) but please do not let your dog off the lead at any time.  Our neighbours, guests and alpacas are very important to us and their right to peace and quiet here is paramount.


Firewood
If you wish to use your wood burning stove and outdoor fire pit,  you'll need some logs.  We can only allow our own logs to be burned.  Usually, one bag is sufficient per night depending on the temperature of course!  You can always buy more onsite from the plant centre.
Why book with Glampingly?
Best Price Guarantee, with no fees
Instant booking confirmation
Trusted for over 10 years
A chance to win prizes in our regular competitions