Farmer Oak's Hut
Drowsy Duck, Dippertown, Lewdown, Devon EX20 4PT


This information was supplied by Farmer Oak's Hut
The Owner Says
We would be delighted to welcome you to rural Devon at it's best; and so to Farmer Oak's Hut. It is tucked away in the corner of our field, a lovely romantic space. You will replace your car with an vintage apple cart to help with your luggage, passing our young apple orchard and winding your way up the wildlife garden into Farmer Oak's special, enclosed garden.
Who is Farmer Oak? The name is inspired by the novel by Thomas Hardy. Our cottage guests remark upon the peace and tranquility of the surroundings and so we thought the farmer- Gabriel Oak in 'Far from The Madding Crowd' was appropriate, not only for the setting but as sheep used to graze in our top field and it was a shepherd hut that Gabriel used to live in, so the name just seemed so right.
The hut contains all the things you would need for a comfortable stay including a wood burner for those chillier visits, a toaster, a fridge, microwave and a two ring electric hob. There are outdoor kitchen facilities with enamel cups and plates and tins with Serbian cooking pots to use on the fire pit. The hut has an en suite shower room and your own fluffy towels and a comfy double bed with fairy lights and lanterns for you to create a romantic atmosphere.
There is a little store in the field where you can purchase homemade jams, chutneys and marmalade, fresh farm eggs etc I also bake bread to order and scones for a must have Devon cream tea. There is a basket of logs in the hut for you to use in the wood burner or Kotlich outside and more logs and kindling can then be purchased from the store. There is always a supply of fruit and vegetables, depending upon the season to help yourself to from the kitchen garden in the store too.
In the hut's garden there is a large wooden table and benches to sit around and traditional deckchairs for relaxing in.There is a canopied area which gives shade from the sun to eat, read, write or draw or even continue to be outside when it is raining. The benches can be moved to place around the fire pit should you wish to enjoy an evening toasting marshmallows as the sun goes down ( marshmallows and skewers always provided of course!) To add to the sound of the hooting owls, there are fairy lights in the trees and blankets and lanterns to complete the magic.
We have deliberately not installed a TV or WiFi as this is the place where we want yo to switch off-the moment you grab that apple cart is the moment you start to relax and enjoy nature and all it's beauty.
Gallery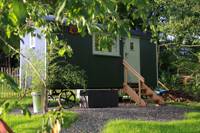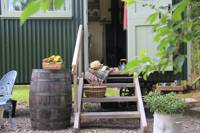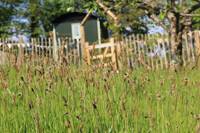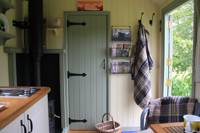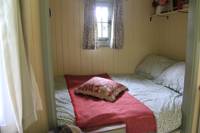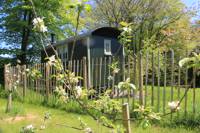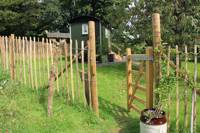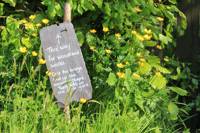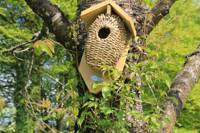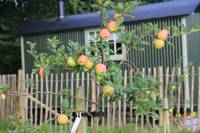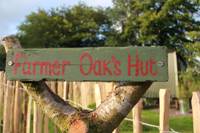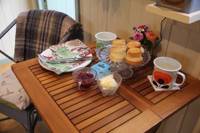 Book glamping near Farmer Oak's Hut
i
Campsites in Okehampton
Campsites in Devon
Campsites in South West England
Campsites in England
Available:
1 Vintage caravan
1 Pod
1 Shepherd's hut
...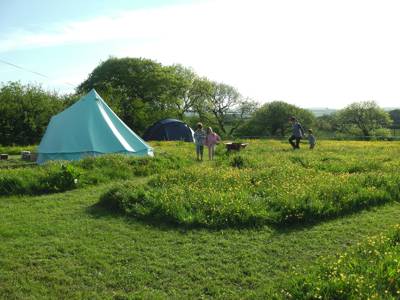 i
Campsites in Bude
Campsites in Cornwall
Campsites in South West England
Campsites in England