Badger Barn Yurt Retreat
Badger Barn, Hillersland, Coleford, Gloucestershire GL16 7NY





This information was supplied by Badger Barn Yurt Retreat
The Owner Says
Badger Barn is a tranquil Glamping site set amongst mature gardens in the heart of the Wye Valley. Perfect for a peaceful getaway, our tranquil camping retreat lies nestled in the heart of the Forest of Dean. Just across the lane is 8 miles of England's finest woodland, and walks leading down to the River Wye. Immerse yourself in the natural beauty and birdsong of this unique area. There are deer passing through the site, peregrine falcons and buzzards overhead, and even wild boar in the woods! This year we are hosting 4 events in May and June, so take a look at our programme to find what will inspire you. We look forward to meeting you.
Gallery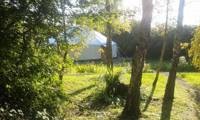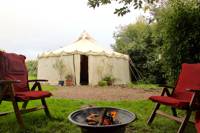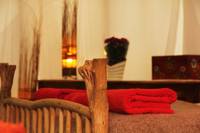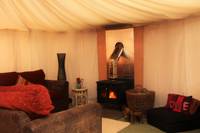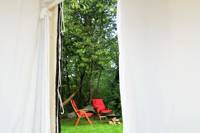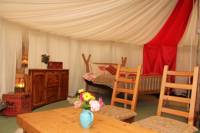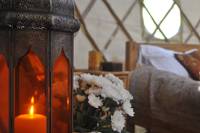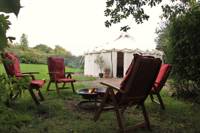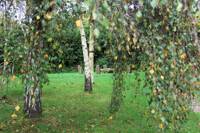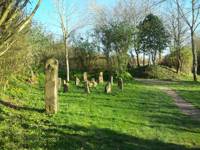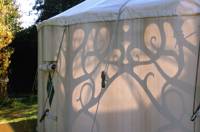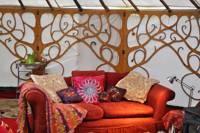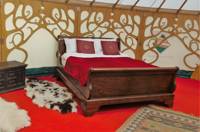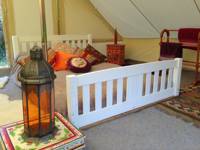 Reader Reviews
Add Your Review
A touch disappointed
I will say the setting is lovely, really feels like you are in your own private wilderness. The owners are pleasant and it's a 2 minute walk to the heart of the forest. Facilities are a bit lacking though, peppermint yurt is listed as having its own private hot tub which is the main reason I booked. It doesn't. The gas stove leaked and the knob for what is essentially the grill caught light, I will point out though that the owners informed us of the leak on arrival, I would have said it was slightly more serious than made out to be. The bed frame has seen better days but the linens were clean and overall it was comfortable. Some little issues but some like the hot tub a bit more disappointing. Hope these issues are sorted as I would like to come back.
absolutely fabulous
Our stay at Badger Barn Yurt Retreat was amazing. The surroundings were so peaceful & we had the best weekend ever doing absolutely nothing. The tent was equipped with everything you needed & the bed was extremely comfortable. The hot tub was a real bonus too. Will definitely return soon :)
Was so hopeful
Sounded so lovely. Sadly I didn't enjoy my stay as much as I expected. Perhaps our snapshot of the site was unusual, I don't know. I found the tent to be beautifully furnished, and had what was needed, but being a vast area, was cold during our stay. No floor seal meant we had a few snail visitors too. There was a dampness too, which must be a practical problem for hosts and their lovely furniture/furnishings. Struggled to keep the area warm on 1st night. Main bed duvet was too thick/heavy for me, but understand it is to keep visitors warm - personal preference, hubby was fine. The toilet wasn't great during our stay, there seemed to be only one serving all? Bit smelly for my children and I. No one cleaned it during our short stay. Tap was broken and hosts had placed a water urn and cup in there to help, but was a tricky affair. We left a day early.