The Star Dome
Bowketts Wood, Ludlow, Shropshire SY8 3AF
Sleeps 4

(max 4 adults, 3 children)

Cooking facilities
Beds Provided
Bed Linen Provided
Towels Provided
Private Hot Tub
Private Bathroom
Pet Friendly
The Star Dome is a luxury stargazing retreat, surrounded by 45 acres of private woodland and stunning panoramic views of over eight counties
 King size bed with plush pillows and a luxuriously cosy duvet
A luxurious Scandinavian wood fired hot tub
Private bathroom with a steaming hot shower and a flushing toilet
Book camping accommodation at Woodland Escapes
This information was supplied by Woodland Escapes
Nestled in a private wooded glade watch the dawn spill sunshine over the patchwork of fields spread out in the valley below and then at dusk, as the warm glow of the log fire breaks through the night, gaze at the ever changing panorama of the sky through our star gazing window.
Our star dome offers the simple joys of the great outdoors; designed for nature cravers, adventure chasers, peace and quiet seekers, star gazers and memory makers. It offers an enriched way to explore nature close up with amenities you would expect to find in a deluxe hotel: well-appointed beyond your expectations.
When you gather around the camp fire, there is a special sense of companionship and an atmosphere of relaxation - every moment is transformed into a magical experience. The Star dome features a natural fire with warming flames creating a cosy atmosphere without irritating sparks or smoke. Easy to use...a push of a button is all it takes to create a warming fire and a stylish ambiance.
Features a king size bed with plush pillows and a luxuriously cosy duvet, a full sized dining table and chairs, outside furniture, a luxurious Scandinavian wood fired hot tub, BBQ, hammock and a private bathroom with a steaming hot shower, a flushing toilet and convenient kitchenette.
View Gallery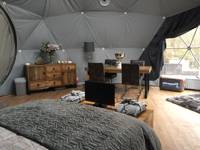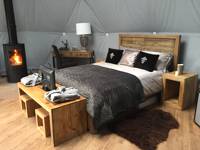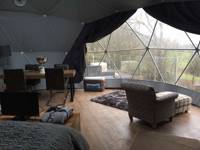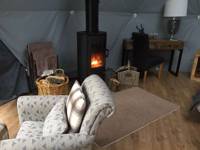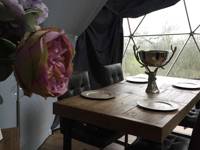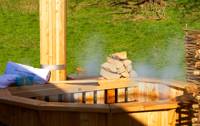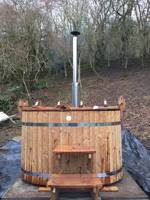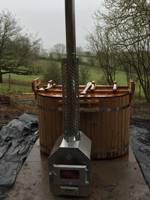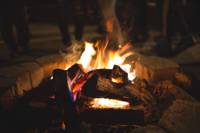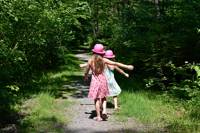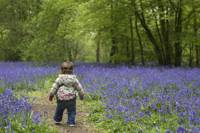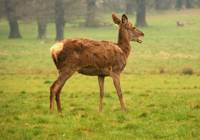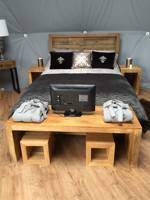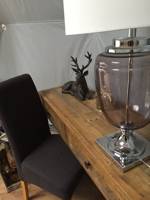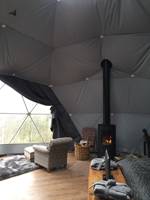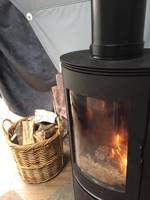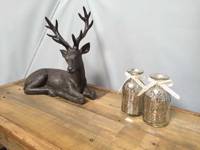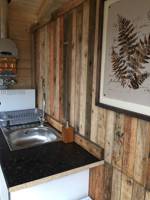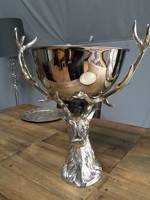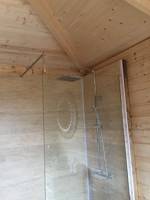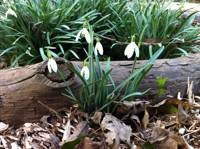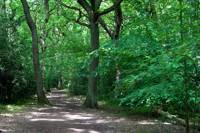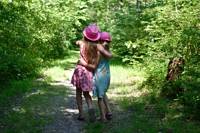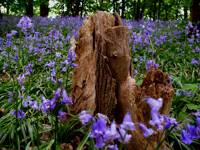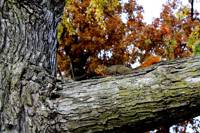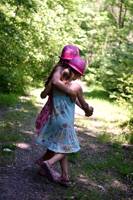 Search all availability at Woodland Escapes
A luxury geo-dome set in a private Shropshire woodland, with all mod cons including a Scandinavian wood fired hot tub
Here at Woodland Escapes you can enjoy everything you love about the great outdoors before retreating to a little bit of luxury at the end of a busy day. If its been too long since you enjoyed the thrill of waking up somewhere that takes your breath away and stepping straight outdoors beneath trees rustling in the breeze then, Woodland Escapes has the perfect retreat for you.
Set in 15 acres of natural woodland, our estate is not only a site of outstanding natural beauty but also a site of special scientific interest too. This due to the wealth of wildlife and rare flora and fauna that inhabits and grows in this tranquil place of escape. You will find this a beautiful place to unwind and relax at any time of the year.
Glamping Site Facilities
Dome has 1 bedroom featuring a king-size bed and 2 single beds (bed linen included). Private bathroom includes running water with open-air gas-fired shower, washbasin and proper flushing toilet (towels included). Fully-equipped kitchenette features cooking utensils, grill, and sink for washing up. Dining room with full sized dining table and chairs provided, as well as child's high chair (upon request). TV included. No electricity – solar-powered electric box supplied for devices. Heating courtesy of the log-burner inside. Outside, Scandinavian wood fired hot tub (£65.00 extra charge) gas firepit, furniture, BBQ and hammock provided.