Glamping domes on a small-holding, with breath-taking views of the Welsh countryside
Gareth and Charlie had a dream; to find a small farm, build their forever home, and then open up its gates for the rest of the world to share. Situated in the idyllic Welshpool countryside, Cae Nant Glamping is the fruit of their labour, designed to give visitors a slice of country life. It's a glamping site set on a smallholding with horses, sheep and two spacious and well-furnished domes, sitting alongside Glyndŵr's Way National Trail.
The two domes, Cader Idris and Ceder Berwyn, give the picturesque surrounding farmland a run for its money with their inveigling design. These retro-futuristic bubbles sit atop decking with picnic tables, a fire pit, hammocks, and a wood-fired pizza oven (with homemade dough!), available if you want it. They are spacious and well-equipped with a hot shower and toilet, but still allow you to feel immersed in the natural surroundings with huge windows to the great outdoors. You can even go to sleep with a view of the stars thanks to their skylights. They are ideal for couples or families (Cader Idris sleeps up to eight while Ceder Berwyn is equipped for six), and furrier family members can also join in as Cae Nant Glamping welcomes well-behaved dogs, with bowls and towels available upon request.
Though the only sounds you'll hear from your dome are the crackling of the fire in its log-burning stove or the sound of the wind rolling across the Welsh hills, Cae Nant is just a 10-minute drive from Llanfyllin. Bordered by the Cain and Abel rivers, this scenic market town serves as a central hub for those exploring the nearby areas, and regularly celebrates its local artisans with open studio festivals, including August's Sioe Llanfyllin Show, a fixture of the area for centuries (sadly not on in 2021). A farmers' market also pops up every Thursday, where locals sell their produce and wares.
Grab a spot of lunch from the market or one of the town's plethora of pubs and eateries, before heading back to the campsite for a ramble (or cycle — two bikes can be borrowed by guests). The Ann Griffiths Walk offers a good local route: a seven-mile trek famed for its diverse river valley, meadow, and woodland landscapes, along with its views across the River Vyrnwy. Head back home to your dome and cook up a wood-fired pizza for your family with the site's hireable pizza oven, or if you're staying in Cader Idris, conclude your evening with a dip in its wood-fired hot tub. As you're watching the wildlife go by from your enviable seat in the tub, it's easy to see why Gareth and Charlie want to stay here forever.
Details
Facilities
Our two domes are suited to couples or families looking for the freedom of the great outdoors, but with a bit of luxury and creature comfort. An ideal mix of outdoor adventure and solace. If you love being immersed in nature, but aren't a huge fan of tent pegs and sleeping on the cold floor, then glamping might be your cup of tea. Each dome has its own private shower room and fully stocked kitchen with everything included. Outside you will find large a decked area with picnic table, barbeque fire pit, hammocks and a stunning view. Cader Idris pod has a Hikki wood fired hot tub. If your a fan of pizza (and who isn't?) we have a wood fired pizza oven to hire which includes home made dough and tomato sauce. We have a cycle workshop on site with a servicing and repair service available. We have one or two bikes available to borrow to explore the local area. 
Suitable For
We have no age restrictions and will do our very best to accommodate larger parties (we have tents available that can be pitched and ready). Cader Idris dome will sleep 6 to 8 people and Ceder Berwyn dome will sleep 4 to 6. Well behaved dogs are always welcome (please read our terms and conditions) and a selection of doggie items such as bowls and towels can be provided.
Nearby
The domes are situated along the popular Glyndŵr's Way, a 135 mile (217 Km) long National Trail meandering through the open moorland, rolling farmland, woodland and forest of mid-Wales. Other local walking trails are within walking distance such as the stunning Anne Griffiths Walk. This 7 mile walk takes in a variety of landscapes from river valley and gorge through meadow and woodland to forestry plantation and bare hilltop and follows the beautiful river Vyrnwy. Lake Vyrnwy is a short 5 minute drive or 20 minute cycle away. 
Food & Drink
Our closest pub is the Goat in Llanfihangel, famous locally, its open for drink and snacks friday and saturday nights. We love lunch or a coffee at Artisans situated next to the dam at Lake Vyrnwy. The Lake Vyrnwy Hotel and Spa has a superb restaurant overlooking the lake. There are a number of restaurants near by including Seeds, Something Tasty and the popular Eagles fish and chips in Llanfyllin. A little further out there are many fine pubs and eateries in Oswestry and Welshpool.
Open
All year.
Why book with Glampingly?
Best Price Guarantee, with no fees
Instant booking confirmation
Trusted for over 10 years
A chance to win prizes in our regular competitions
The Owner Says
We have lived and loved the country life for as long as we can remember. We have been fortunate enough to find our own small piece of the Welsh countryside and we would love to share it with you. We had a dream, to find a small farm, build a forever home, add a few animals and create the most luxurious, relaxing and personal glamping experience we could. We have two comfortable and spacious domes with everything you will need for a fun and relaxing break. We're a small family run site set amongst the beautiful countryside and stunning scenery of mid wales. In the quiet solitude of the Welsh hills, you could be fooled into thinking you were a thousand miles from civilisation, but we are just an hour's drive from the historic market town of Shrewsbury and half an hour from the border towns of Oswestry and Welshpool. The thriving market town of Llanfyllin is just ten minutes down the road making us easily accessible and well placed for local amenities.
Social Distancing Measures
Social distancing measures will be enforced. Hand sanitising facilities will be available. All domes are self contained, there are no shared facilities.
Accommodation
Two self-contained geodesic domes with breath-taking views.

Check Availability
Extras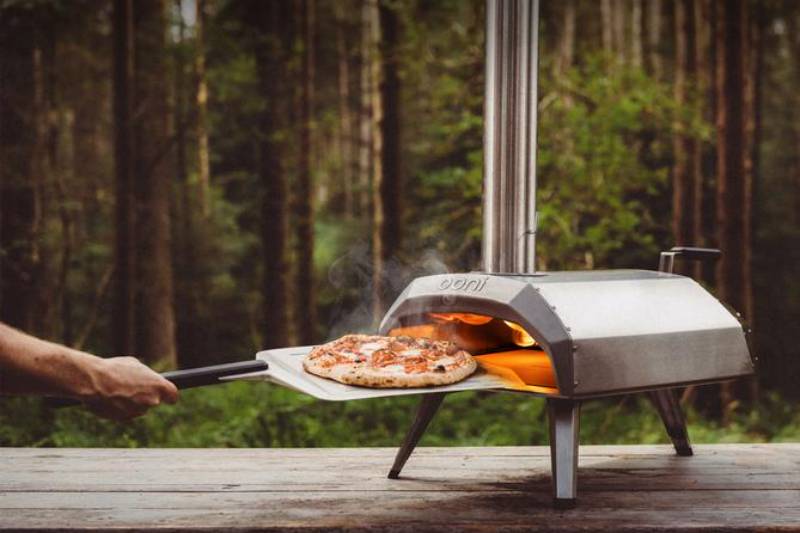 Wood fire pizza oven, tools, wood, dough and salsa for four.
Availible to pre book, an Ooni Karu wood fired pizza oven with all the necessary tools to create an authentic pizza. Fueled by real wood or charcoal, Ooni Karu 12 cooks authentic wood-fired, stone-baked pizza in just 60 seconds. Supplied with fire wood, home made dough and salsa enough for four 12" pizzas. Just add your own toppings and cheese.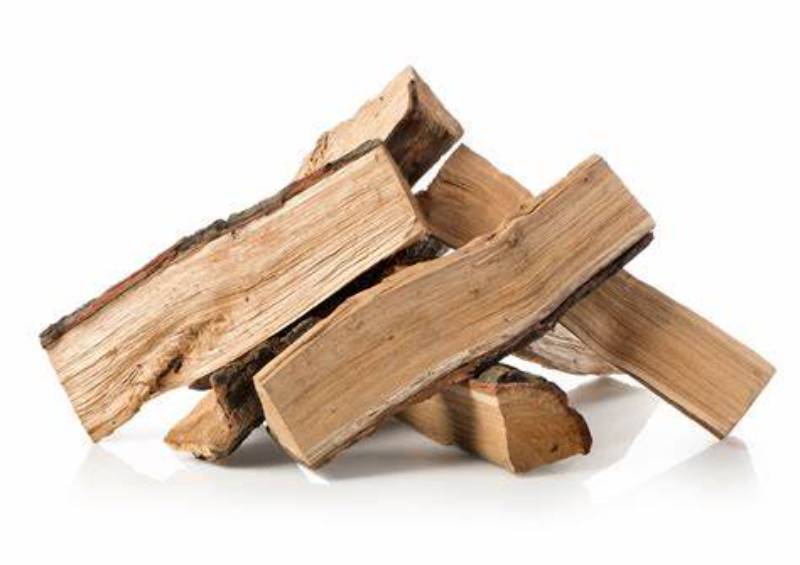 Restock of firewood basket
The wood basket inside the dome will be full on arrival and wood will be supplied separately for approx. 1 nights use of the fire pit and hot tub if applicable. Wood basket will last approx. 2 nights using the wood stove. This extra is for one re stock of the basket inside the dome which will last a further 2 nights in the wood stove but can be used for the fire pit and hot tub if needed.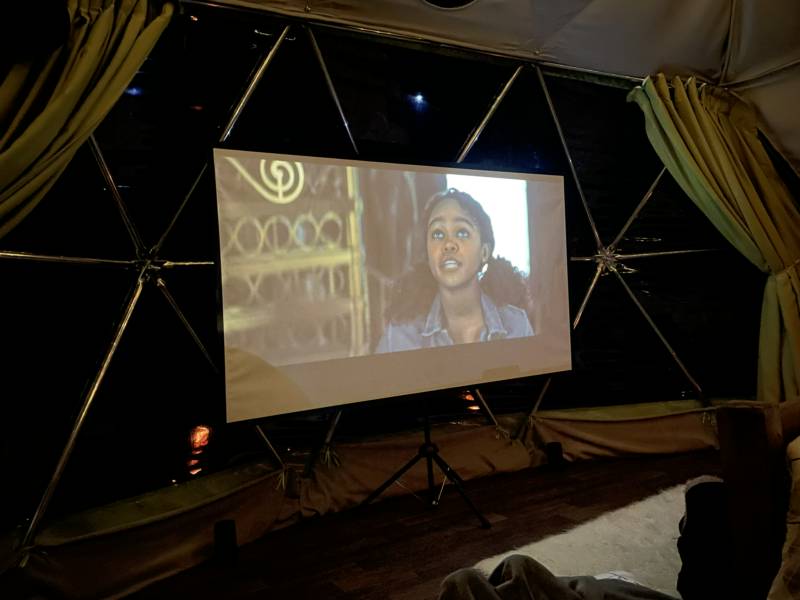 Film Night
Treat yourself to a film night. Extra includes hire of the Nebula portable projector, screen, up to two films, popcorn and chocolates.
Location
Getting There
We are located between the villages of Llanfihangel-Yng-Ngwynfa and Dolanog, approximatly 6 miles from Llanfyllin. We're not easy to find using the post code for navigation so we tend to use What3words as this will bring you right to the door. Use the What3words app to search for mats.verges.evolution. Details on our website. Unfortunately, public transport will not get you to us. There are train stations in Welshpool and Gobowen and we can offer a shuttle with prior arrangement.
Reviews
Add Your Review
Rated ★★★★★ over 1 reviews
A very lucky find
Booked relatively last minute after looking for ages & this brand new place popped up the day their site went live, it was certainly meant to be. The communication beforehand from the owners was excellent & on arrival didn't disappoint. It is literally in the middle of nowhere, but set in the most wonderful scenery. The dome itself is very well thought out & equipt with everything you may need for your stay. The personal touches, such as a fridge of essentials & homemade brownies on arrival was delightful. Over the weekend we bbq'd, hired the pizza oven, used the fabulous hot tub & enjoyed the peace & quiet the place afforded us. The location was perfect for lake Vyrnwy & the owners kindly told us a hidden spot for the kids to cool off in a river nearby as the temperature soared. This was our first glamping experience & we will definitely book again - We wish the family all the best for a bright future with such a wonderful new venture.
Why book with Glampingly?
Best Price Guarantee, with no fees
Instant booking confirmation
Trusted for over 10 years
A chance to win prizes in our regular competitions