Book glamping near Waenfechan Glamping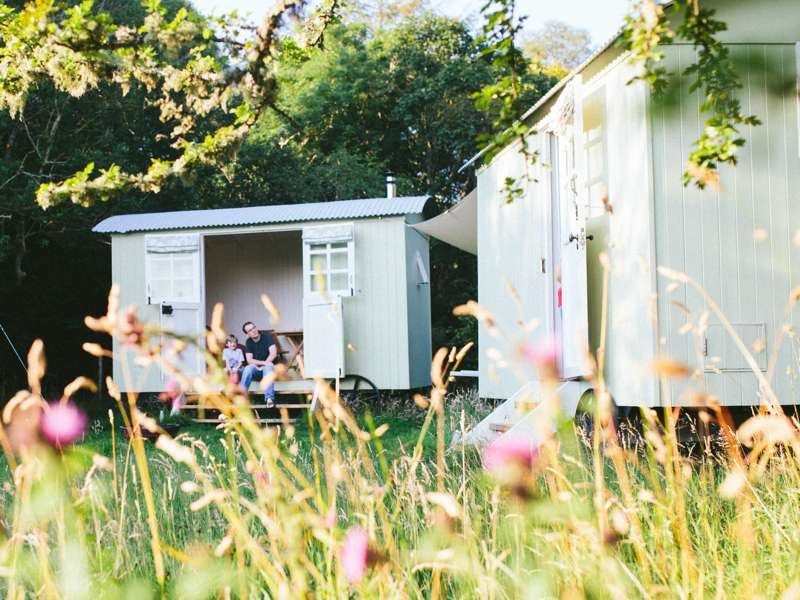 i
Glamping in Conwy
Glamping in North Wales
Glamping in Wales
Available:
1 Shepherd's hut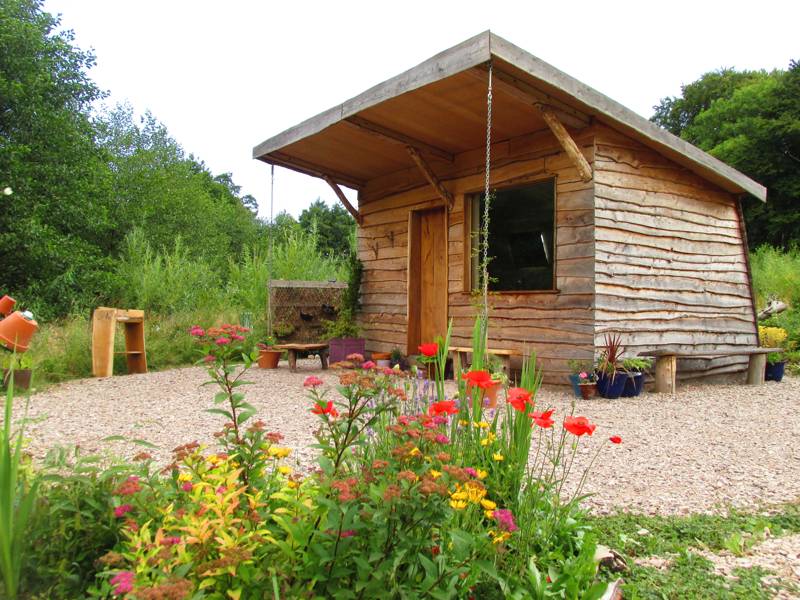 i
Glamping in Conwy
Glamping in North Wales
Glamping in Wales
Waenfechan Glamping
Waenfechan, Eglwysbach, Colwyn Bay, Conwy LL28 5SD






A romantic, modern stay with hot tubs on the edge of Snowdonia National Park.
Just outside the eastern boundary of Snowdonia, Waenfechan Glamping may not be within the national park but its location is arguably better. From the River Conwy, two miles below, climb up the sloping valley, past the National Trust's renowned, 80-acre Bodnant Garden and there, above it all, is the glamping site itself sitting like a natural viewing point on the family-run farm. To the west the national park unfurls itself in corrugated glory, while north Conwy castle is hidden behind hills that slip into the Conwy estuary, backed by Llandudno's Great Orme and the Irish Sea beyond.
While the views, the farm setting and the local footpaths are certainly a key attraction, Waenfechan's Hideaway Pods are real things of beauty in their own right. Modern and angular, they are fronted by sliding glass doors that face west towards the mountains, while a wooden deck outside makes the perfect spot for a sunset drink. Inside, an L-shaped sofa pulls out into a double bed, with a television above for rainy evenings, and there's a compact kitchen space and en-suite bathroom too. To top it off, each of the two-person pods has its own private hot tub, where you can steam away to your heart's content as the sun sinks between the clutches of Tal y Fan and 3,000-foot Foel Fras in the distance.
If you can tear yourself away from the bubbles and fluffy bathrobes, there's a great circular walking route directly from the farm. The three-and-a-half-mile Hiraethlyn Walk takes you around the perimeter of Bodnant Garden below and also, handily, includes the village pub too. It's the more gentle option if you fancy a warm up before the big peaks of Snowdonia. A drive 20-minutes north to the seaside is also a must. The juxtaposition of walled, castle-topped little Conwy, with it's dinghy-dotted bay and Britain's tiniest house, compared with the tradition Victorian seaside town of Llandudno, home to amusements on the pier and a vast, wide promenade makes for a lovely mix. From the latter, you can take walk, take a cable car or ride on the old tram up to the peak of the Great Orme headland. Soak up the view, look back on the beaches and, if you squint, you might just be able to see Waenfechan Glamping in the distance too.
Reviews
Add Your Review
Amazing!!
We had an amazing time staying at Waenfechan. From the moment we arrived to the moment we left, everything was better than we could have hoped. Bethan and Arfon were great - very friendly and polite and always made sure that everything was ok! A lovely couple who are doing an amazing job with this site. The campsite is quite secluded which is great. So quiet and peaceful with some of the most amazing views we've seen. However it is only a short drive from Llandudno where there is plenty to do and has some lovely places to eat and drink. The facilities on the site were extremely clean and there was everything there that you needed. The sandwich board at the pitches was a lovely touch and made us feel like we werent just 'any other customer'. Honestly we had an absolutely amazing time and cannot wait to come back again - which we definitely will be! The site is amazing and Bethan and Arfon are lovely which makes for alll-in-all an amazing experience. Cannot recommend enough!!
Gorgeous views, wonderful spot
We stayed for two nights last weekend at Waenfechan in one of the glamping pods. From first arrival we were absolutely blown away- the views are absolutely spectacular, the pods beautifully and thoughtfully finished. We had a great time doing a bbq looking out over Llandudno and then watching the sun go down with a glass of wine. It was a perfect location for visiting local places like Bodnant Gardens, Llandudno, Llanberis and Snowdon. Bethan and Arfon were incredibly kind and welcoming. We will definitely be going back and thoroughly recommend staying here.