Here at Glampingly we keep our eyes peeled for the latest trends in the world of glamping. And there's one type of glamping accommodation that's become impossible to ignore: treehouses. They've been taking root across the UK and further afield in the last couple of years. Here's why we think treehouses are so popular…
From higgledy-piggledy houses among branches to sleek modern cabins on stilts, treehouses are definitely on-trend. More and more glamping sites have been offering high-level living and glampers are lapping it up. Going on holiday is always a chance to get away from the humdrum of normal life and what could be more different than taking to the trees?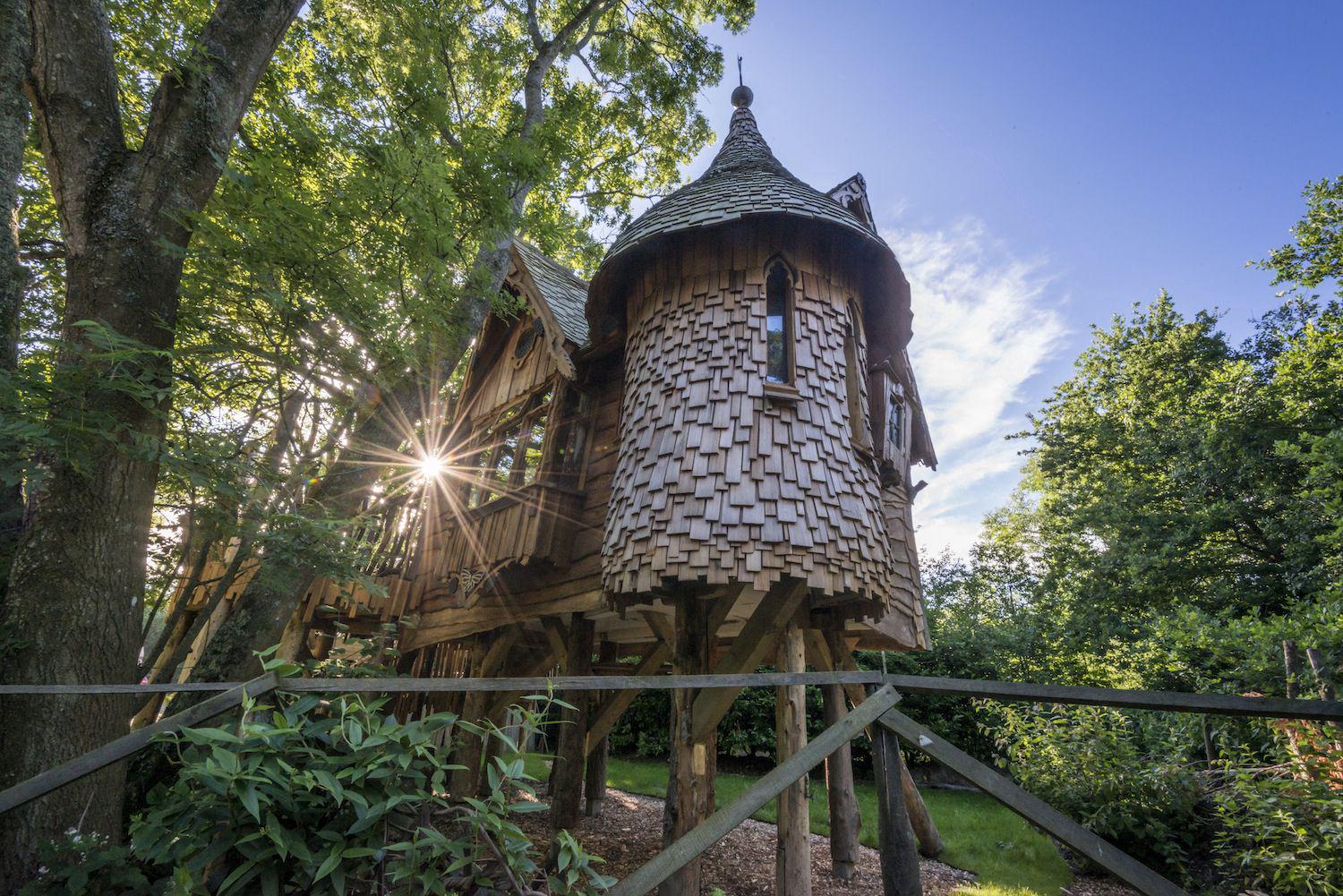 The high life
Take your glamping trip in to the trees and you'll be living the high life with a bird's-eye view of your surroundings. If you're in the countryside, your tree-top home might offer you sweeping views of fields and farmland. If you're in a woodland, you'll get a little insight in to the canopy, perhaps with views of visiting birds and squirrels. But many of today's glamping treehouses offer the high life in another way too. Forget the rickety platforms of your youth (if you were lucky enough to have a treehouse, that is); today's glamping treehouses are sturdy constructions and many offer the highest standards of luxury. There are treehouses with bespoke kitchens and generous balconies, four-poster beds and roll-top baths. Simply taking to the sky doesn't seem to be the limit.
Getting back to nature
But views and a longing for luxury alone can't explain the popularity of treehouse glamping. If it did, we'd see people heading for high-rise hotels instead of the trees. Nature plays its part too. As with camping, so with glamping; it's all about the great outdoors. You can't get much closer to nature than with a stay among the trees. A treehouse can act as a wildlife hide giving you the perfect place to tuck yourself away and watch the world go by, undisturbed. And not only does it take you outdoors, it sometimes brings the great outdoors in too. Depending on the treehouse you choose, you may find a tree trunk through your table or a branch as part of a wall. You can feel the bark, listen to the rustle of leaves and smell the woody scent of timber. You might sway in the breeze, hear the creak of branches and you'll definitely see things from a new perspective.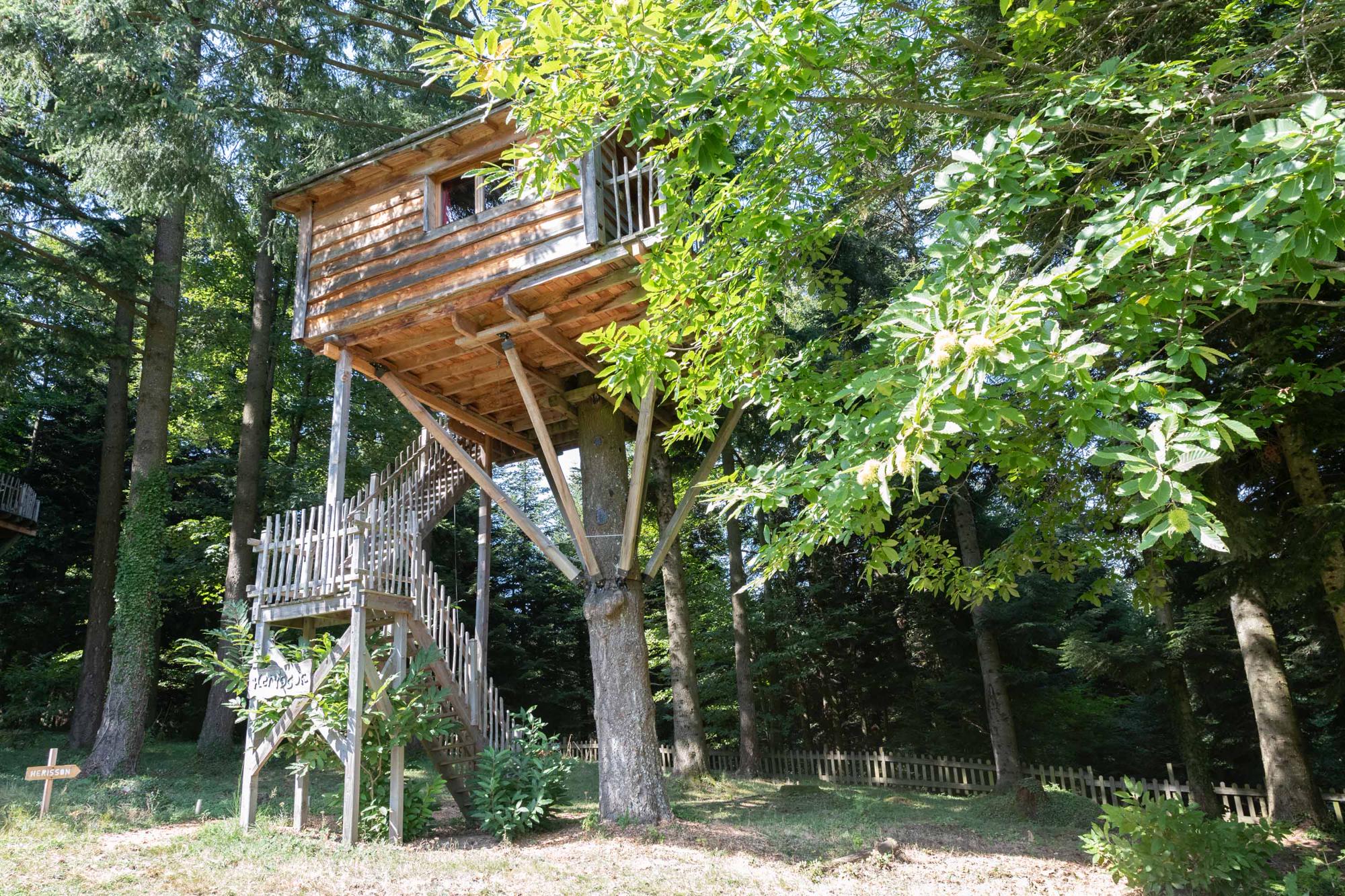 Branching out
The novelty of staying in a treehouse might be another reason why this branch of glamping is increasing in popularity. While some glampers have a fondness for a particular type of tried-and-tested accommodation, be it bell tent, yurt or shepherd's hut, others are always on the look-out for something new. The glamping site owners we work with at Glampingly continue to amaze us with the quirky glamping accommodation that they come up with and our range now features some truly out-there options. There are converted buses, aircraft and even a couple of UFOs. Treehouses fall in to this category too and, when someone is looking for something different, a treehouse-stay often ticks the boxes. It's got a new-but-traditional appeal, it's out of the ordinary and it's oh-so Instagrammable.
Fairy-tale appeal
There's something simply magical about staying in a treehouse; it's the stuff of fairy tales and childhood dreams. If you weren't allowed a treehouse as a child, the glamping treehouses of today might well have been designed with you in mind. And if you haven't got the garden or the trees to indulge your own kids' dreams, think how excited they'll be to have their very own treehouse holiday. There are elegant treehouses which are reserved exclusively for adults with canopy-level living offering privacy and a place for a romantic retreat. And there are family-sized pads with features that children will love from slides instead of stairs to cubby-hole beds. For lots of people, treehouses are a kind of tangible dream and this quality must be part of the reason that this branch of glamping is seeing business boom.